What is automotive tuner? What are they doing? Are they making any car?
Automotive tuner is a company or a group who playing around with production cars for some improvement or racing purpose. Some tuners modify engine, stability, brakes, and comfort for road use or racing purpose. But some only produce lighter wheels, bodykit, bucket seat, interior and exterior.
Here are the list of some tuners for Japanese car and some info about them:
Japanese company which famous with their electronic parts. This company focus more on Japanese car but most of their product are universal. They offer electronic parts such as AFC (Air Fuel Controller), VAFC (AFC for Variable valve timing engine), Turbo timer, wiring system and their RSM (Rev Speed Meter). They also making their own intake system, suspension and exhaust system.
Blitz
"Building a high performance car without sacrificing the capability of daily driven" is what Blitz focus on. Starts at late 1970's as a racing team and develop a high performance tuning shop in Tokyo Japan. Blitz grown after the late 1970's to another country and keep on growing big. Their product are Intake and exhaust system, suspension, electronics, clutch, turbo and engine parts, supercharger, body kits, and wheels.
Buddy club is a USA company who making performance part for Japanese car such as Honda, Nissan, Mazda, Toyota and Mitsubishi. Buddy club offer performance part such as light sport wheels, racing suspension, racing interior parts, chemical, bucket seat, racing muffler and exhaust system, electronic parts, body kit, engine performance parts and supercharger.
Endless
Endless was found in 1986 Hinazato Isao in Japan. Start making brakes for formula F3000 racing. This company has been a specialist for braking system for years. Their other product beside braking been given the other name known as Zeal. Zeal offer suspension system, exhaust system and tuning kit.
HKS
Found in 1973 in Japan by two Japan engineers. HKS start building aftermarket turbocharge system for production cars. Now HKS is a leading company for automotive tuners for their best product. HKS offer almost every performance product from engine to interior and offer their tuning package for racing modification.
J's racing
Found in Osaka japan in 1988, J's racing focus on Honda and Acura modification. They selling engine performance parts, exhaust system, aerodynamics, suspension, cooling system and lighten parts.
JUN
Another perfectionist from Japan who made the best performance parts. This company just list a machine shop for racing enthusiast, they make everything possible. From engine, gearbox, exhaust to chassis, their product are meant for racing purpose and the offer their tuning package.
MUGEN
A young tuning company who has success in spreading their idea to the world. They focus on Honda cars modification. Mugen offer modification parts for each of Honda car available. From body parts, to engine to lighten parts. They even has their own complete car that has been tuned for racing and daily driven car.
Mazdaspeed
Used to be a car and parts importer for USA market, they becoming a tuner and start producing performance parts for Mazda cars. Mazda speed offer modification for every Mazda available. From body kits, to engine performance parts and tuning, Mazdaspeed has their all for Mazda owner.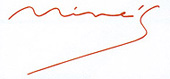 MINES
"Simple, Beautiful and Fast" are their philosophy. Mines not produce any big horsepower car but simply a stable and responsive car. The car that has output just a bit higher from the stock but very responsive. Mines offer tuning package for electronics and engine tuning.
Found in 1984 by Nissan company itself to compete in Japan racing event such as JSPC, Formula Nippon, and JTCC. Currently competing in Super GT using Skyline R35. Nismo offer performance parts and body kits. It also selling complete car from Nismo factory.
RALLIART
Found by Mitsubishi Motors Corp. itself in 1984 to compete in Rally competition. Their produce parts and tuning for Mitsubishi vehicle for rally racing purpose.
STi
"Subaru Tecnica International" found in 1988 by Fuji Industry, the parent company of Subaru. This motorsport division were made as preparation to compete in World Rally Championship (WRC). STi make parts for racing and street purpose. Sti also offer STi tuned version of Subaru Impreza.
TEIN
Found in Yokohama, Japan in 1985, Tein starts their business by making OEM shock absorbers.Tein start making its own product, the Type H damper in 1990. After years of research and development in racing, Tein start selling more type of shock absorber and spring. And now their grown as a leading company for performance shock absorbers for road and racing purpose.